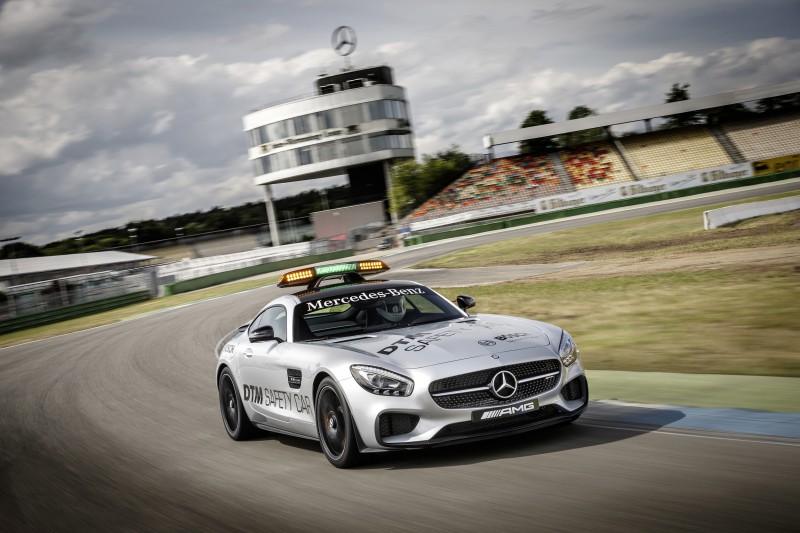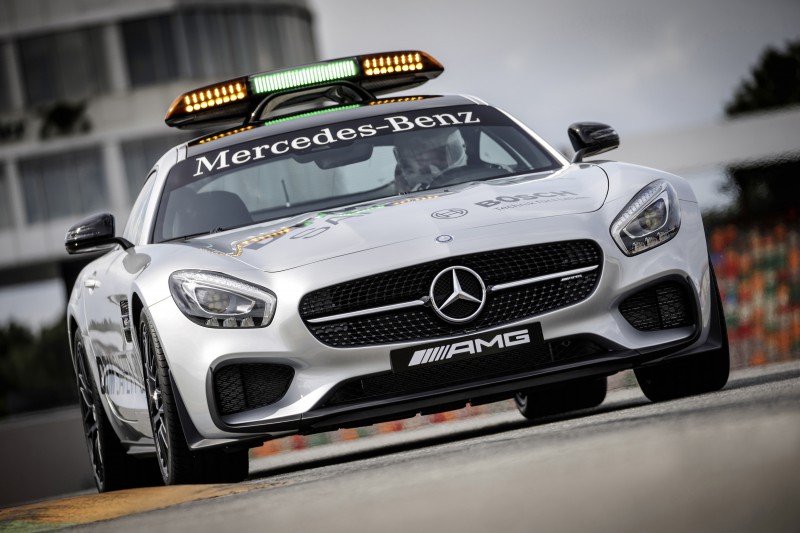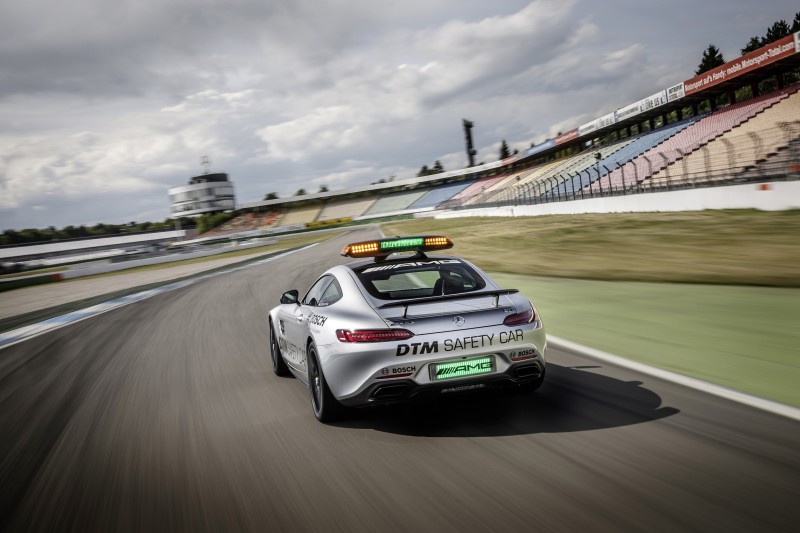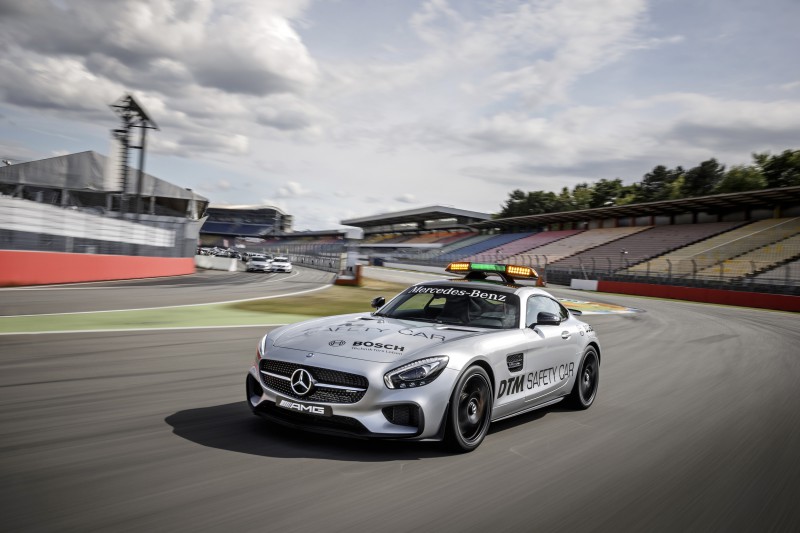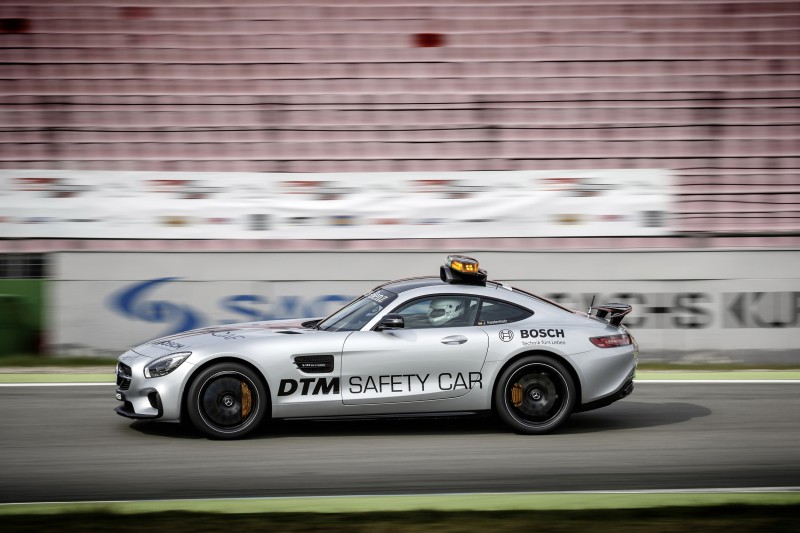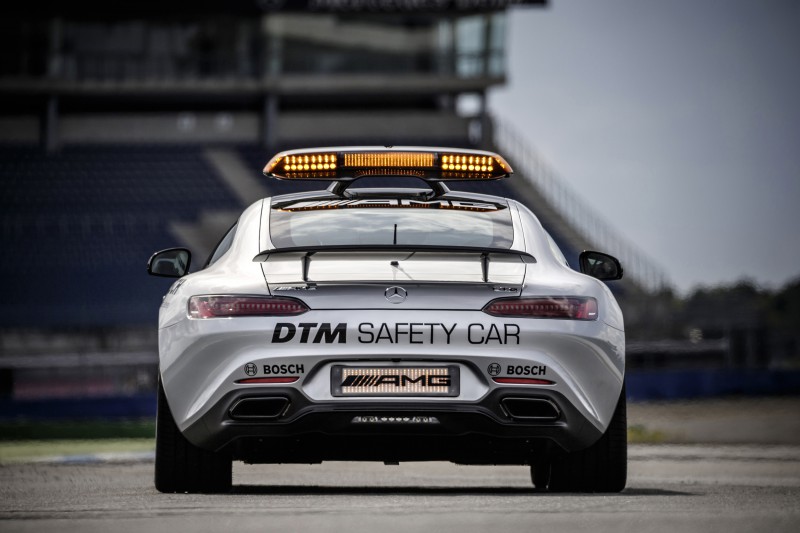 With its 4.0-liter, twin-turbo V8 and seven-speed dual clutch transmission, it's no surprise that the 510-horsepower Mercedes-AMG GT will be the safety car of the Deutsche Tourenwagen Masters (DTM). It was first used at the safety car of choice at Formula one, and with that being said, it can stay well ahead of the 490-horsepower touring cars.
In order to serve its role better, the GT has been specifically modified with parts like a low-profile light bar mounted to a carbon-fiber roof air scoop accompanied with the front splitter and rear wing from the Aerodynamics package.
Spotted on Autoblog.