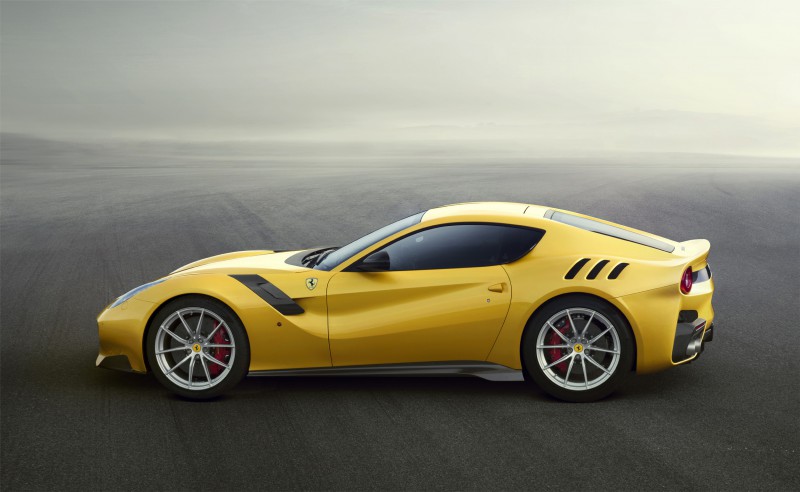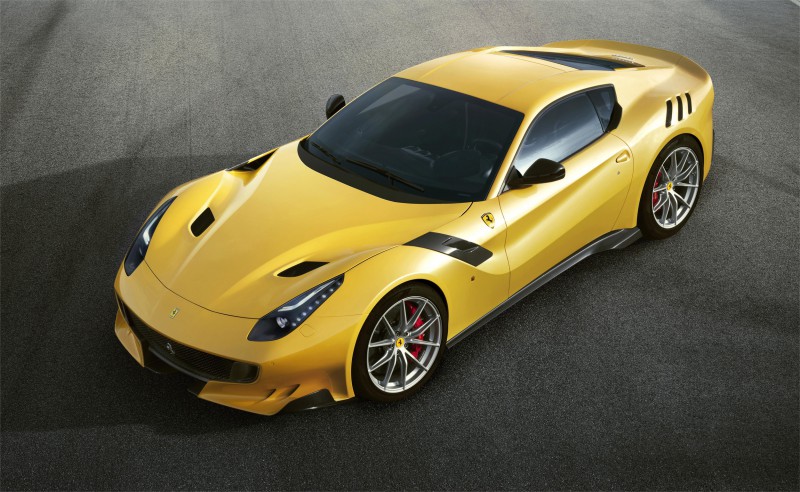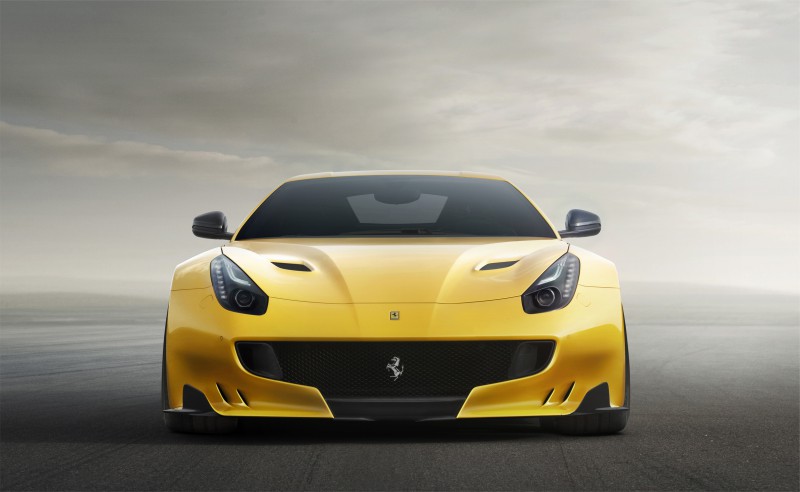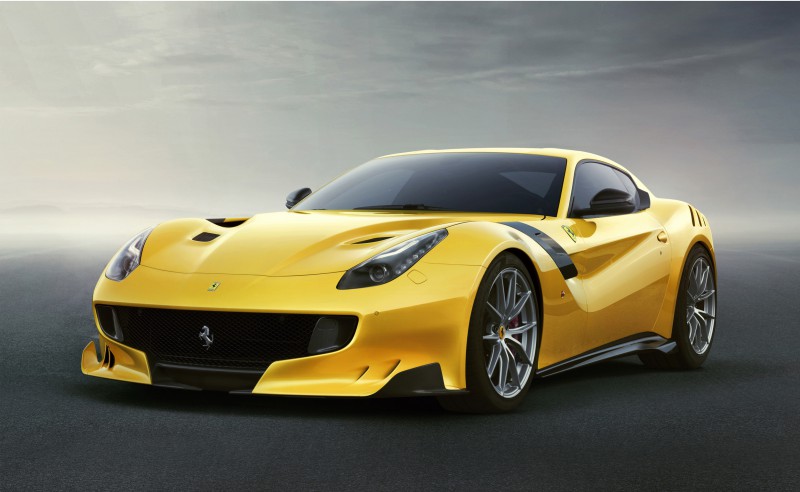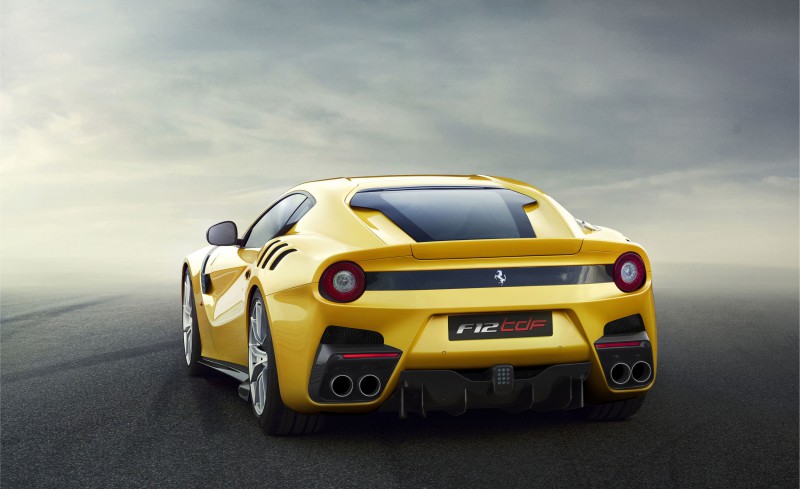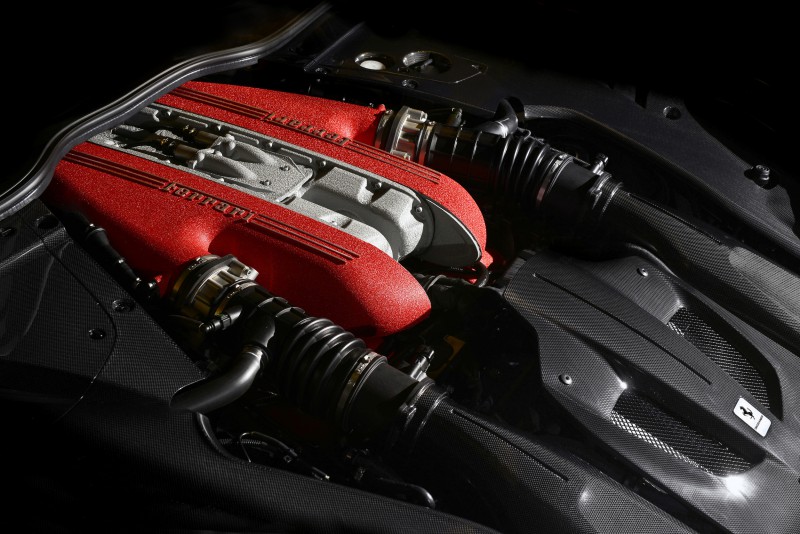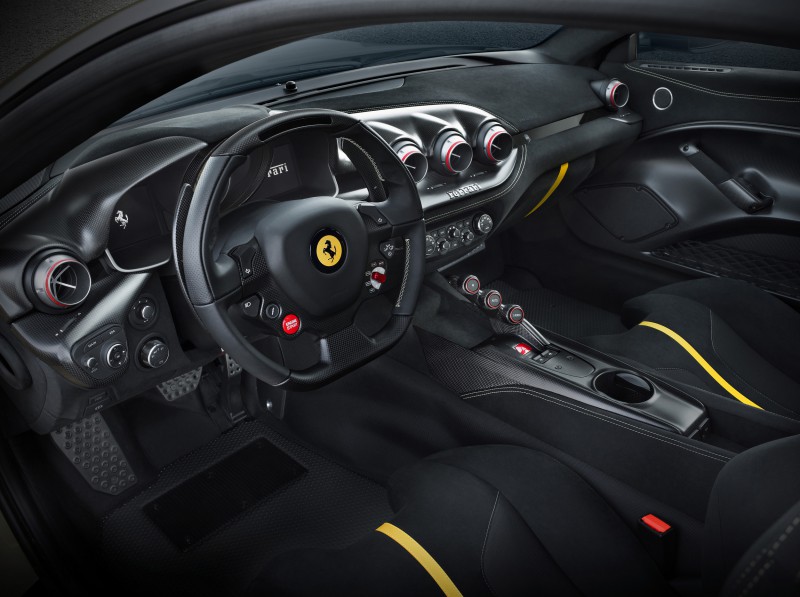 Ferrari has announced the remastered F12 TDF, which is short for "Tour De France",  has undergone a performance upgrade with a V12 6.3L now producing between 740 cv to 780 cv at 8,500 rpm! In addition to that, Ferrari has also put in a seven speed dual clutch transmission capable of upshifting 30 percent faster, as well as downshifting 40 percent faster. Moreover, the use of carbon fiber has helped the new F12 shed a few pounds but its aerodynamic silhouette helps to create 230kg of downforce at 200 km/h. The new Ferrari is certainly ready for the track, and yes, it's still street legal.
Learn more at Ferrari.
Photos from Autoblog.