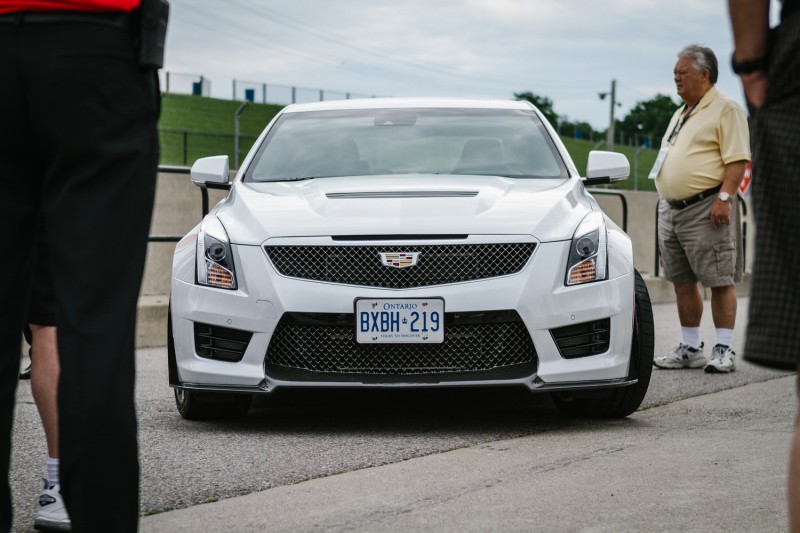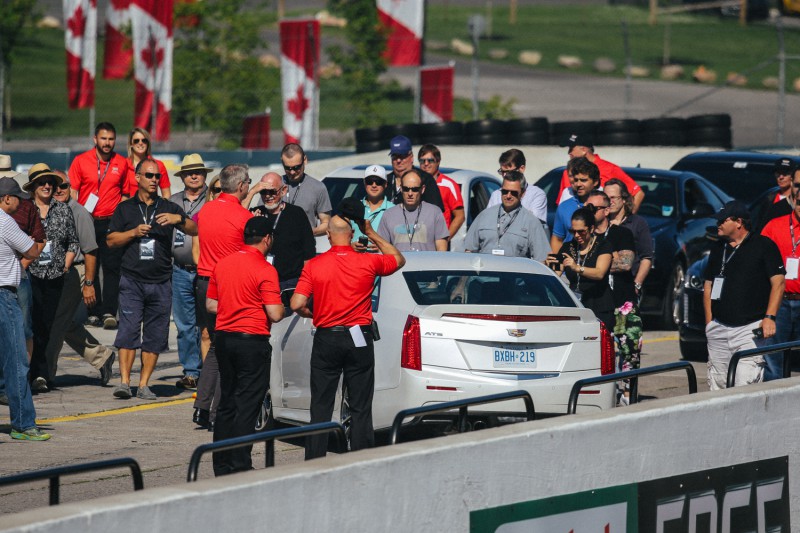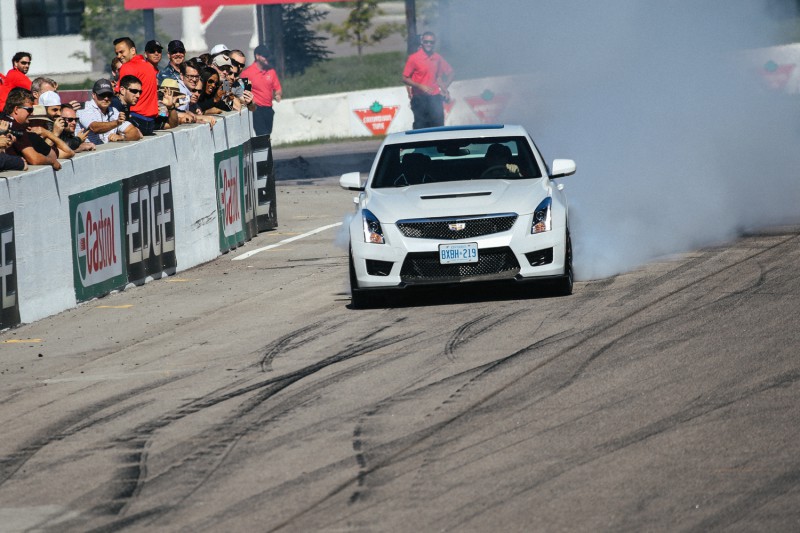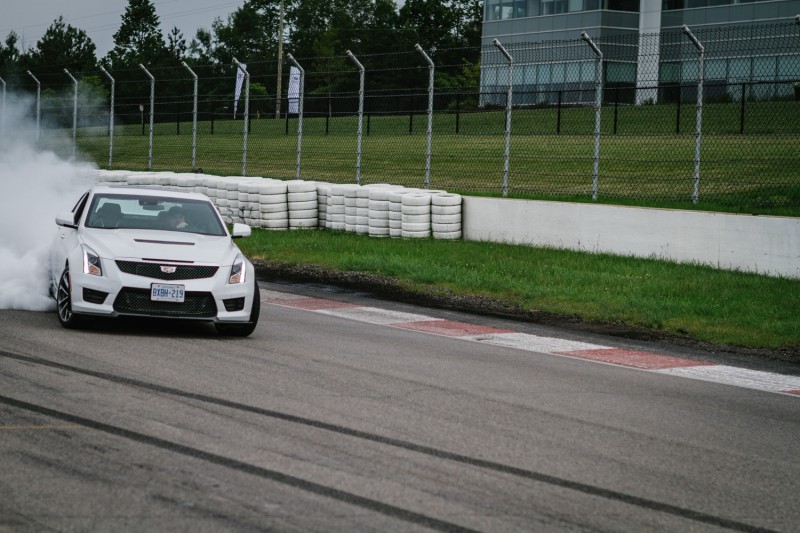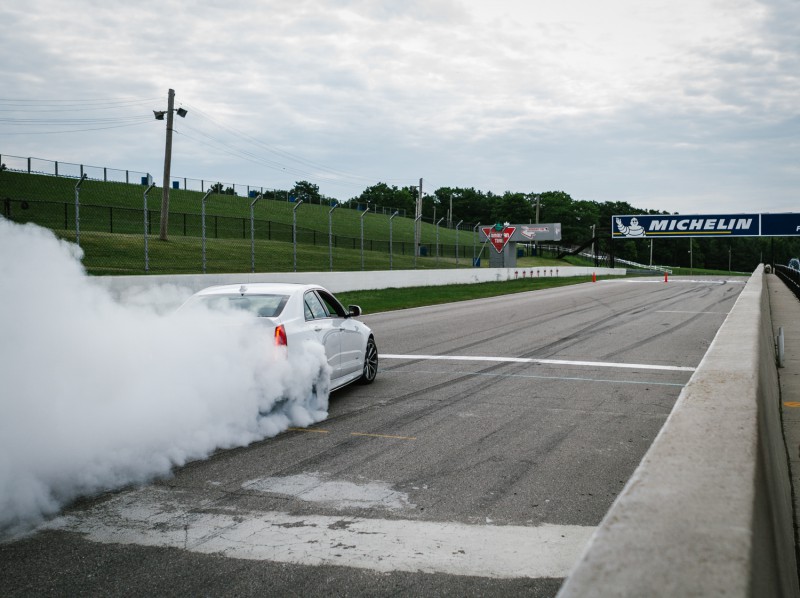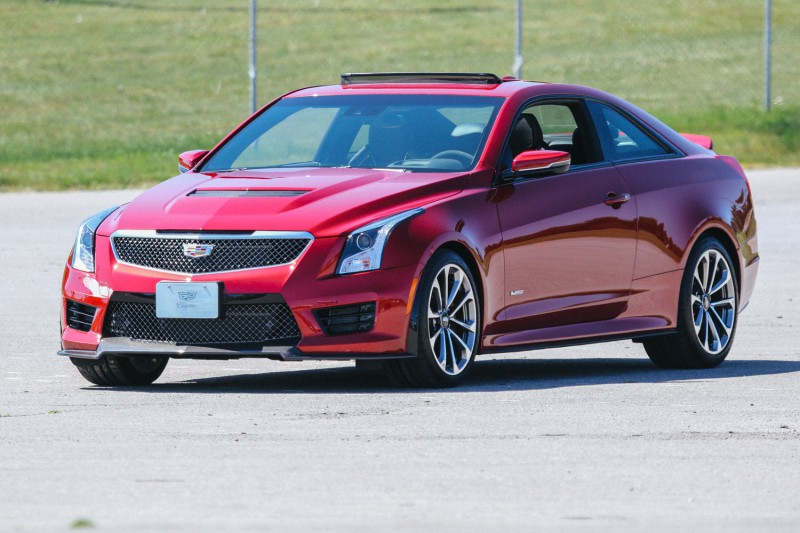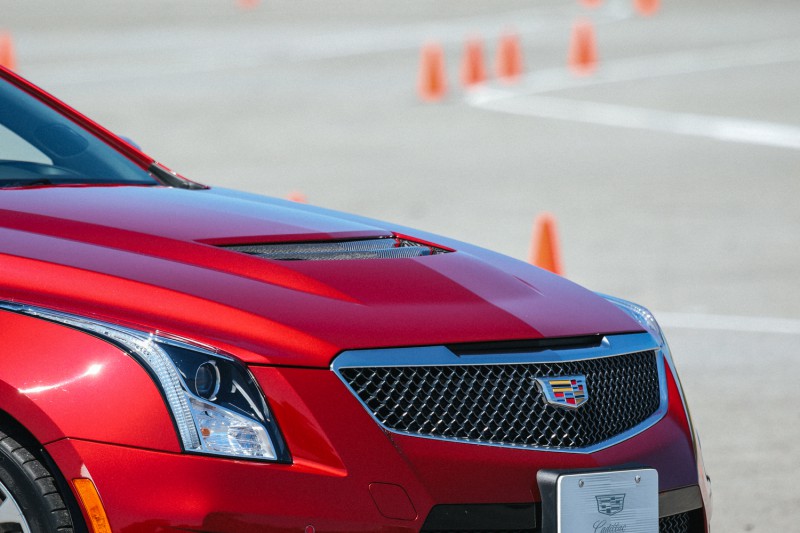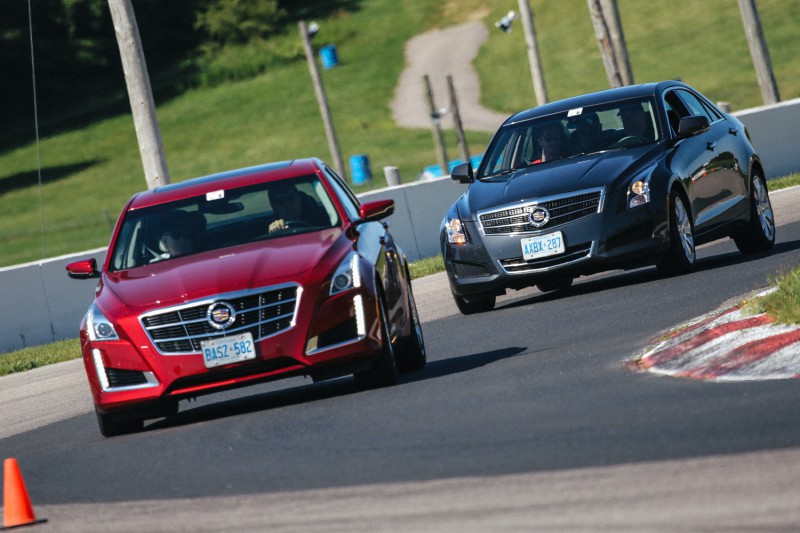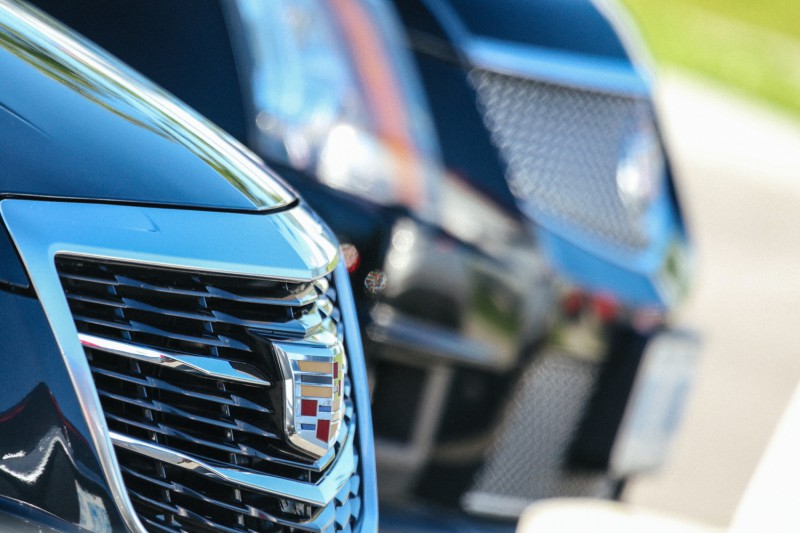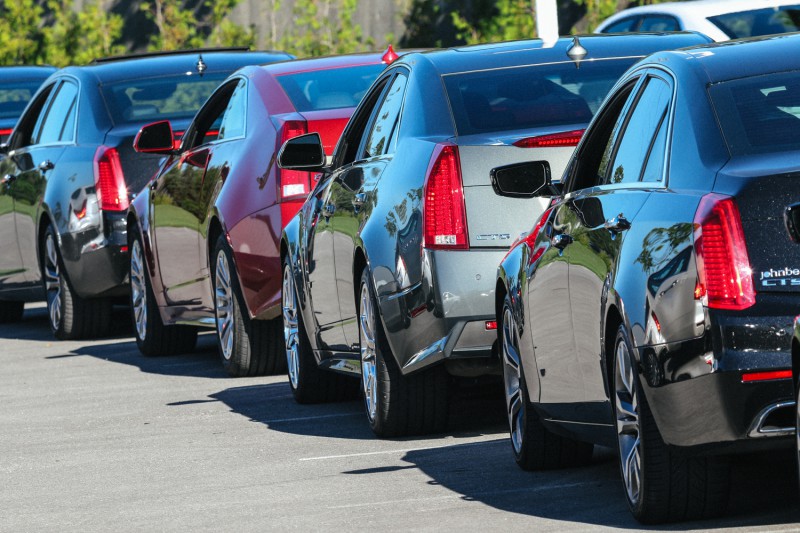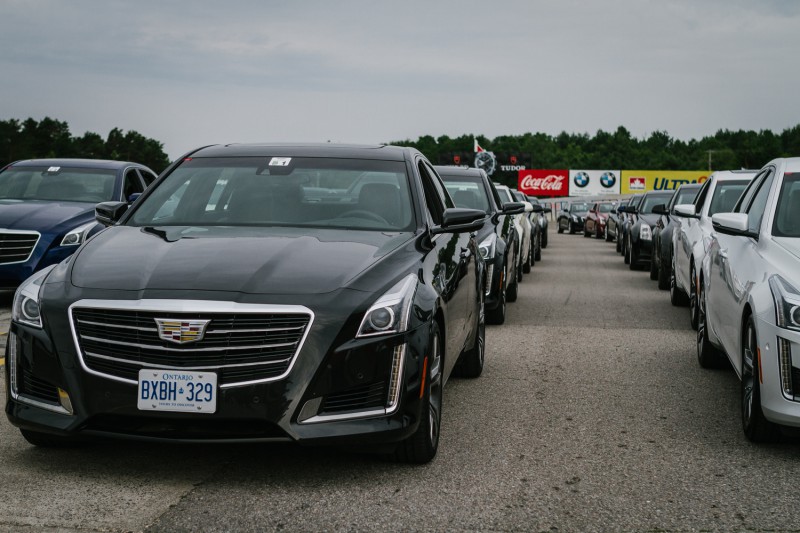 Cadillac's Driving Academy offers enthusiast and owners a chance to fully experience the capabilities of their vehicles. The tour begins in Vancouver, then for two days in Ontario and ends in Quebec. Participating drivers can also test out Cadillac's most powerful offerings such as the ATS-V Sport and the CTS-V Sport. The Ontario leg was held at the daring Canadian Tire Mosport Race Track. Many of the turns on the circuit are blind and even racing legend, Niki Lauda, said that turn 2 is the most dangerous he's ever driven on.
But that didn't stop anyone from pushing the Cadillacs, relatively to their limits, especially not us. The day began with a surprise unveiling of the 2016 ATS-V! As soon as the cover was taken off the 464-horsepower ATS-V roared to life and left in a cloud of smoke. We first drove the ATS-V in Austin, Texas but we never got to push it the way we wanted to. This was our chance and through the ATS-V's HUD we rocketed the car to over 200 km/h on the track's back straight. We felt the rear wheel drive propel the car forward, while the electronic rear slip differential kept the car focused.
More importantly, we were taught the importance of braking and how it actively effects the car's performance, how to accelerate properly out of a turn, and to focus our vision to look ahead and plan our next move. All of these techniques are the makings of a good race car driver.
Cadillac also showed off the handling of their lineup by putting us through an auto cross course and slalom. In the CTS-V Sport we desperately tried not to run over the small traffic cones along the course. Naturally, we hit a few but we can attest to the responsiveness of the vehicle and the reliability of its Brembo brakes.
We walked away as better drivers with huge smiles on our faces. Thank you Cadillac for the experience!
Learn more at the Cadillac Driving Academy.