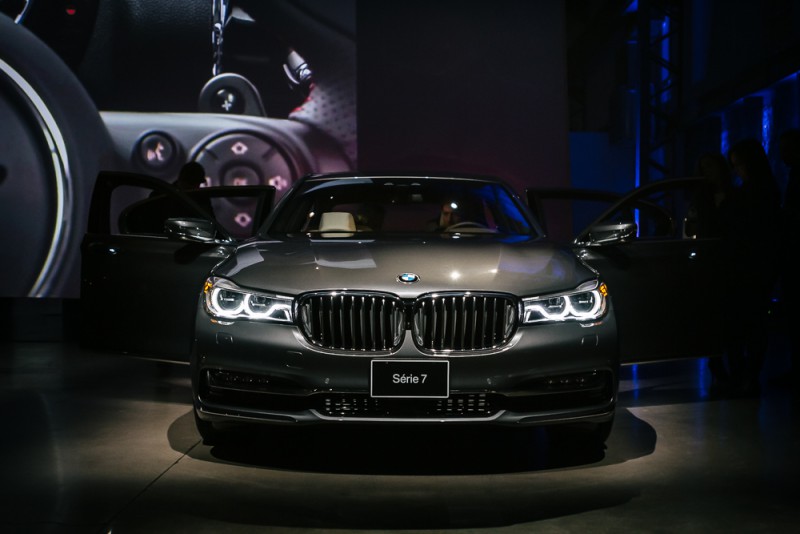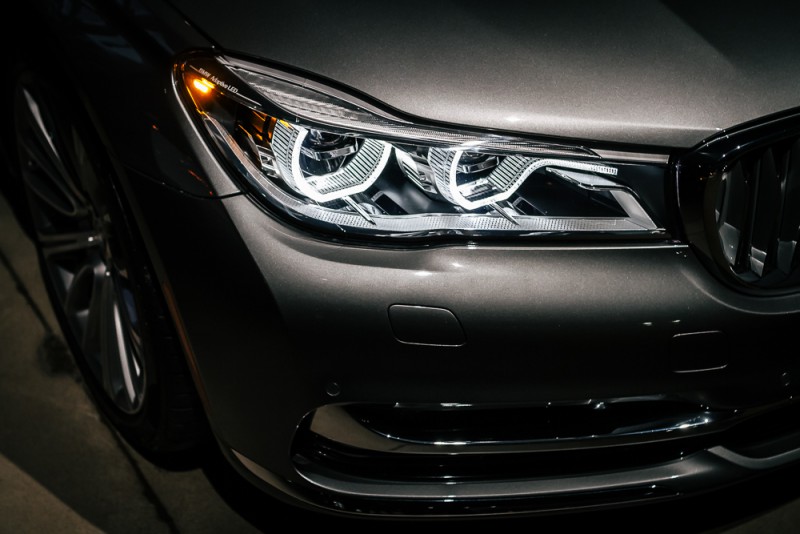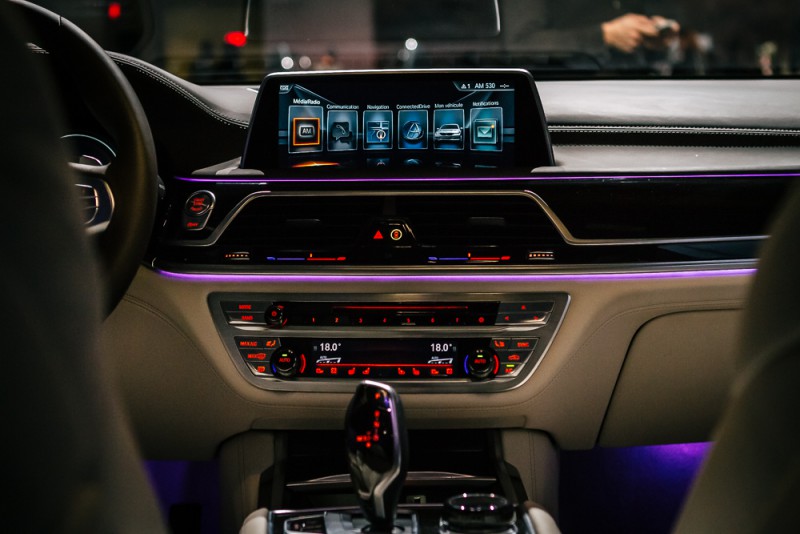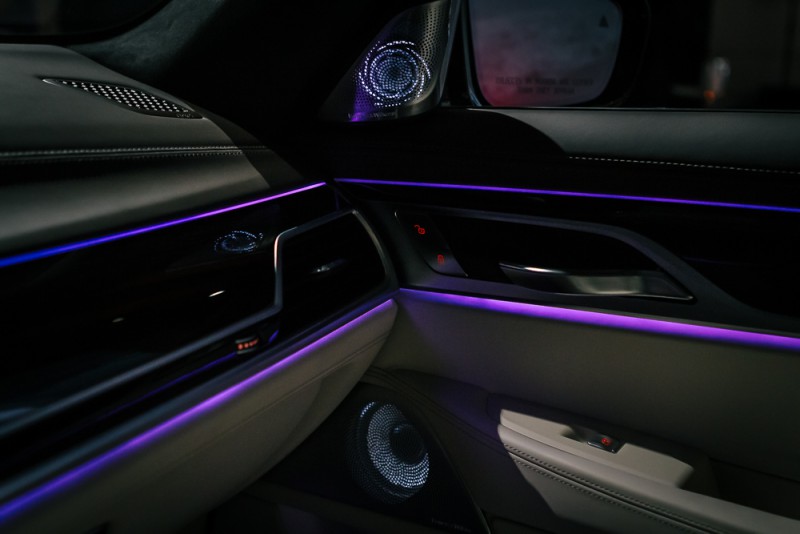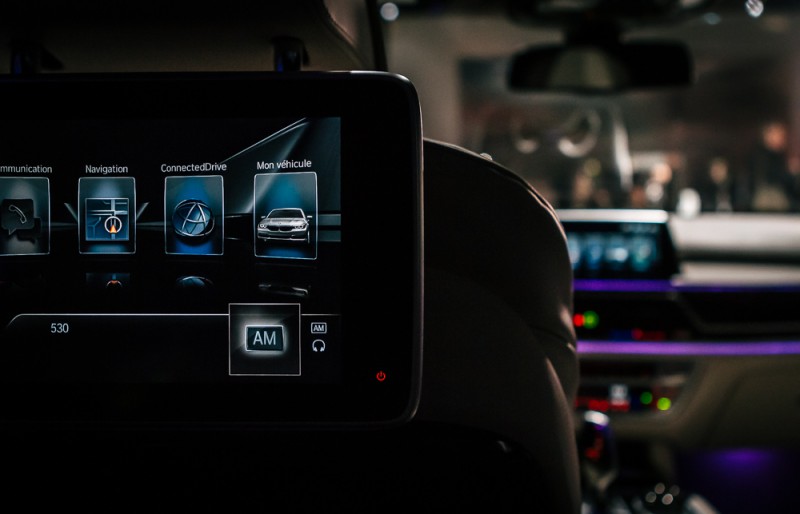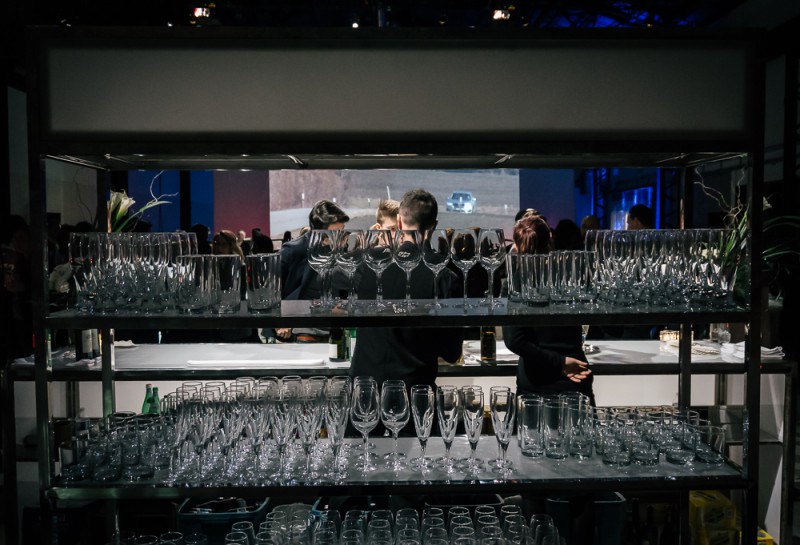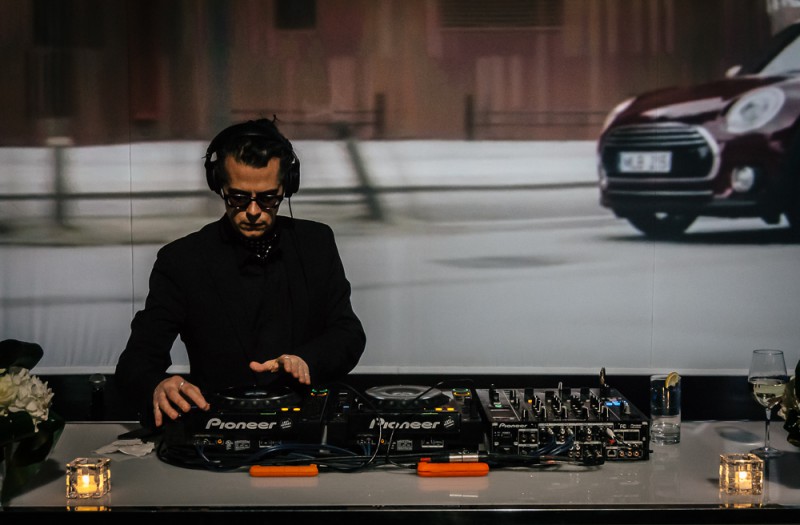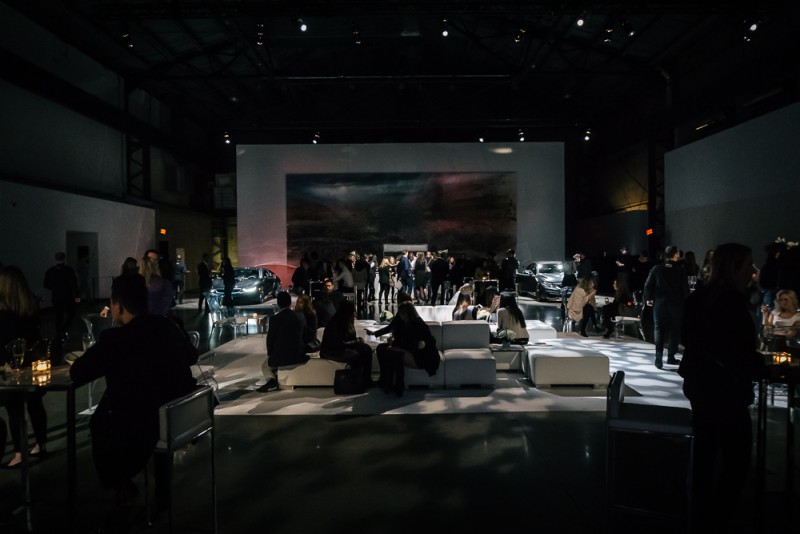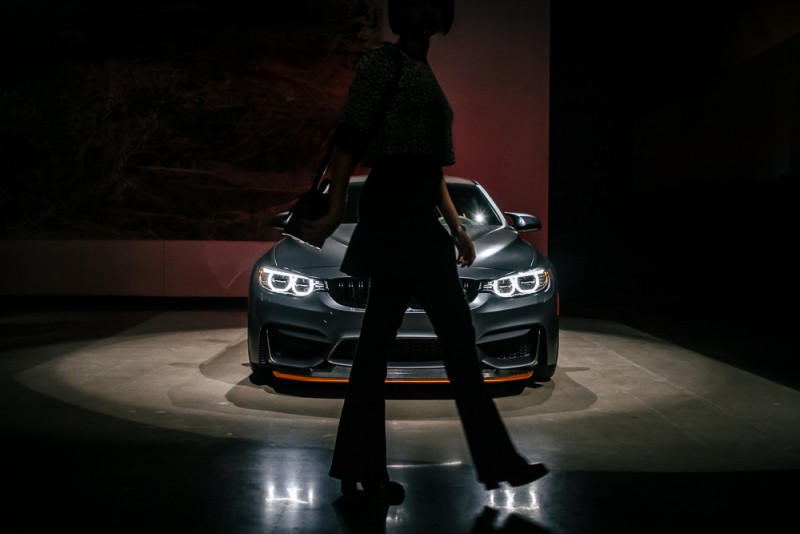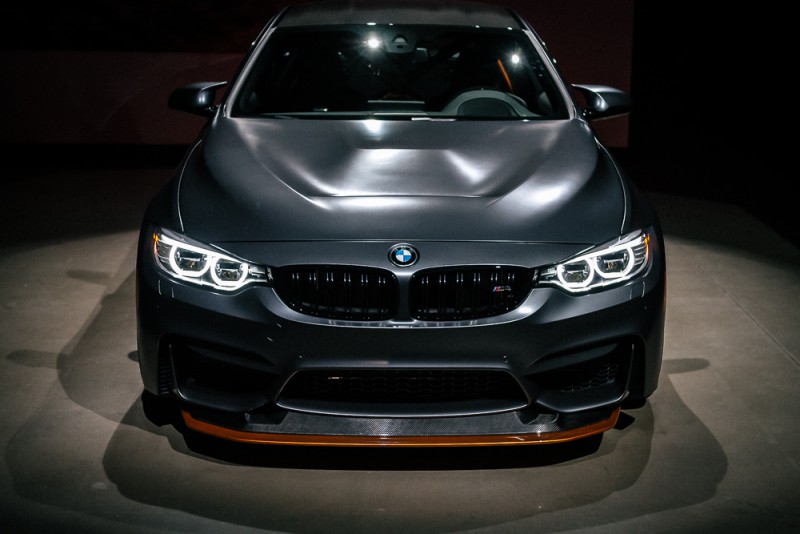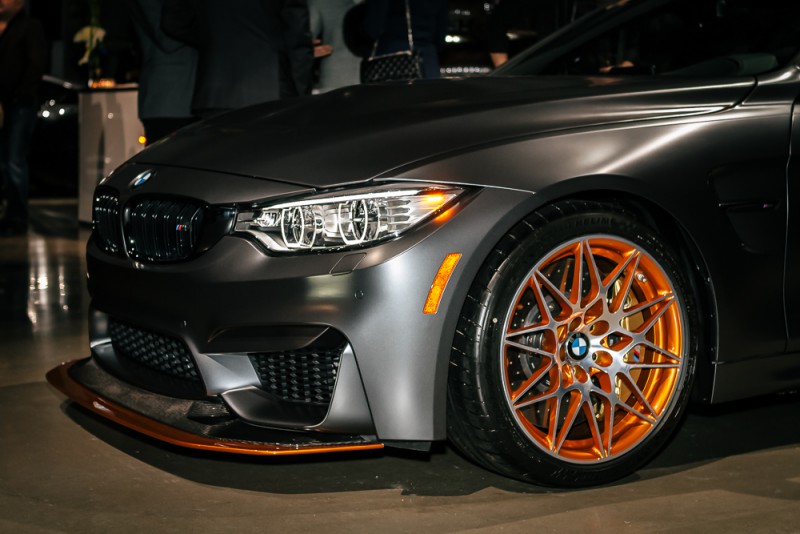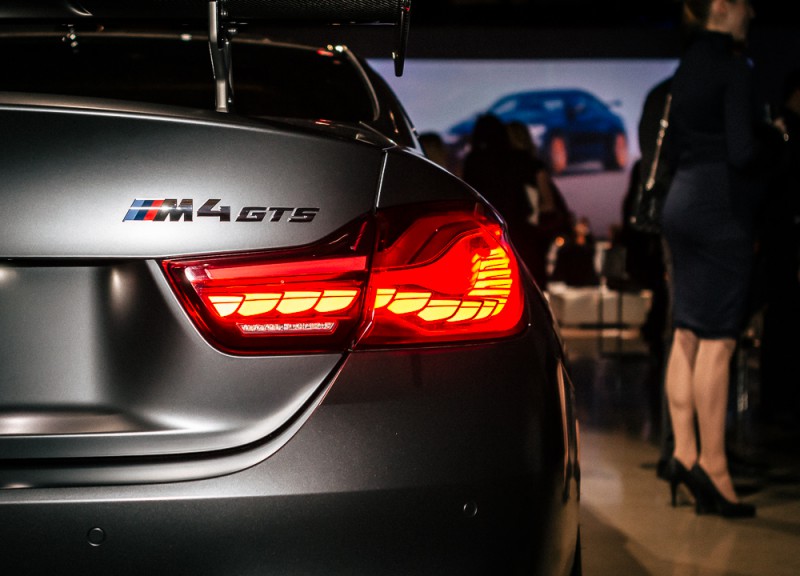 At a special BMW event last week, the German luxury automotive maker showed off new and spectacular additions for 2016. The evening was held at Arsenal, an industrial contemporary art space, which houses the special Majudia collection, an exhibition hall dedicated to some of the private works of owners Pierre and Anne-Marie Trahan. Although for tonight, the focus was on the BMW 7 Series and M4 GTS.
If there's one thing that BMW does exceptionally well, it's interiors. One of the standout features of the new 7 Series is the 1400-watt Bowers & Wilkins audio system with 16 speakers, and a standard panoramic sunroof that can be upgraded to a Panoramic Sky Lounge LED Roof, in which the glass is crafted and illuminated by LEDs to look like a starry sky. The new 7 Series, which is entering its sixth generation as the brand's ultimate flagship vehicle, is loaded with a myriad of technological upgrades. Everyone in the 7 will be spoiled with touch screens, located behind the front seats, that allows the driver and passengers to control climate and the infotainment system, along with the ability to surf the web with a Wi-Fi hotspot. If there's one thing that BMW can does exceptionally well, it's interiors. Despite the inch of growth, the new 7 slims down thanks the implementation of structural carbon-fiber elements, which makes it the lightest vehicle compared to previous generations.
Learn more about BMW's 7 Series here.
Also in attendance was the M4 GTS, which is BMW's fastest production vehicle at 493-horsepower with 442-lbs of torque. It's capabilities have been tried and tested at the iconic Nürburgring race track and the S55 twin-turbocharged straight-six completed a record setting 7-minute, 28-second lap time. The expanded boost is possible thanks to a innovative water-injection system designed to drastically increase power, resulting in a rise from 425-horsepower at 5500 rpm to 493-horsepower, available at 6250 rpm. Furthermore, with a 0 to 60 mph in 3.7 seconds and a top-speed of 189 mph, there is no doubt that the M4 GTS can perform. The exterior features adjustable carbon fiber elements that aid in the overall performance and driving dynamics.
Learn more about BMW's M4 GTS here.