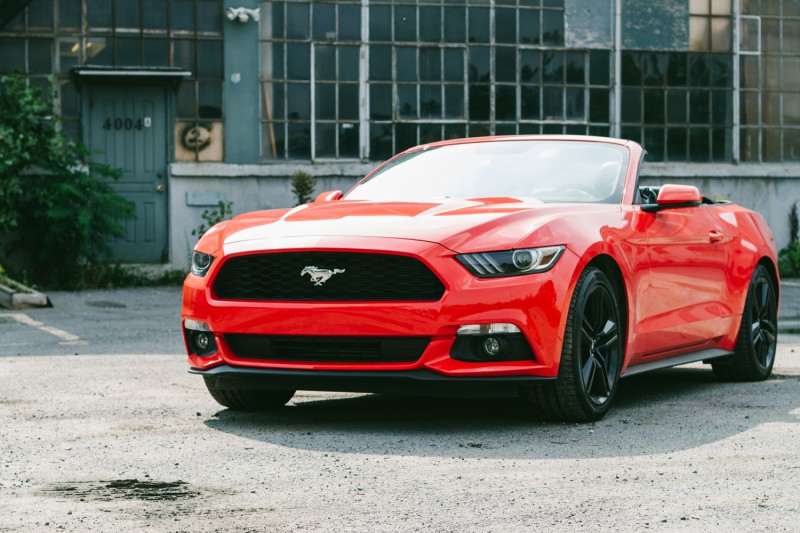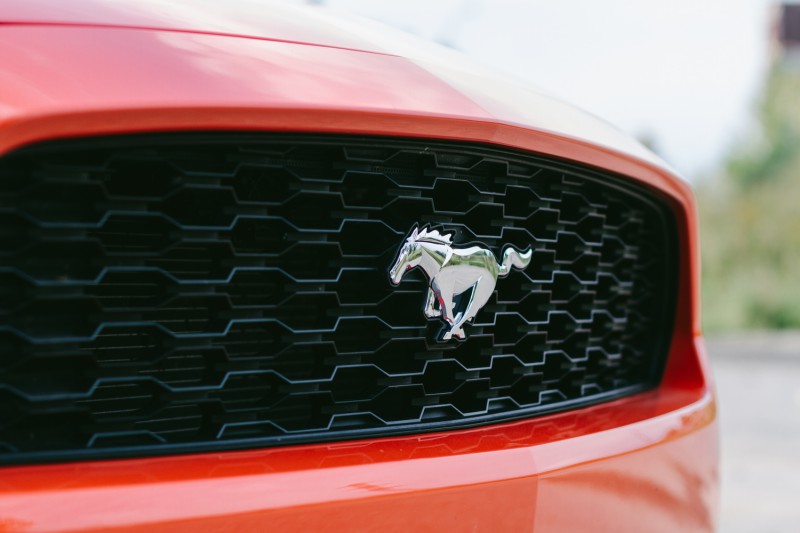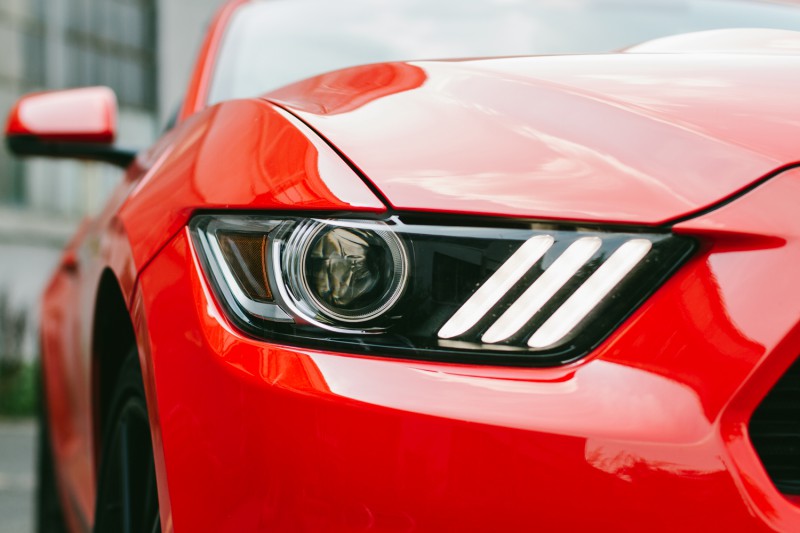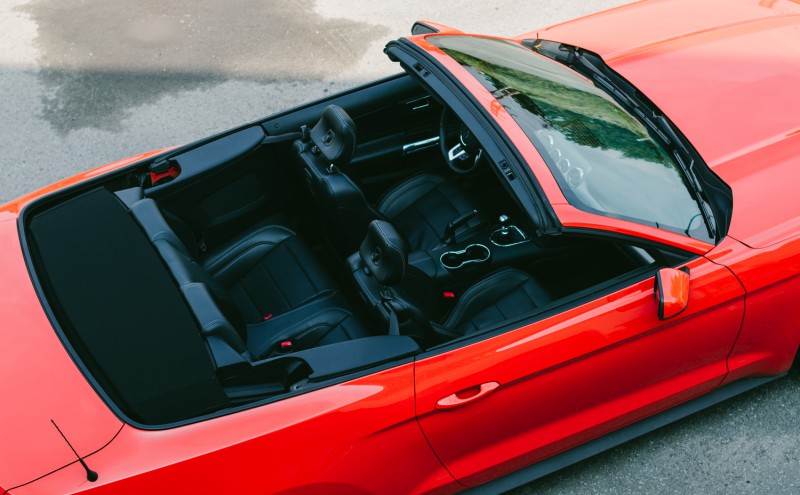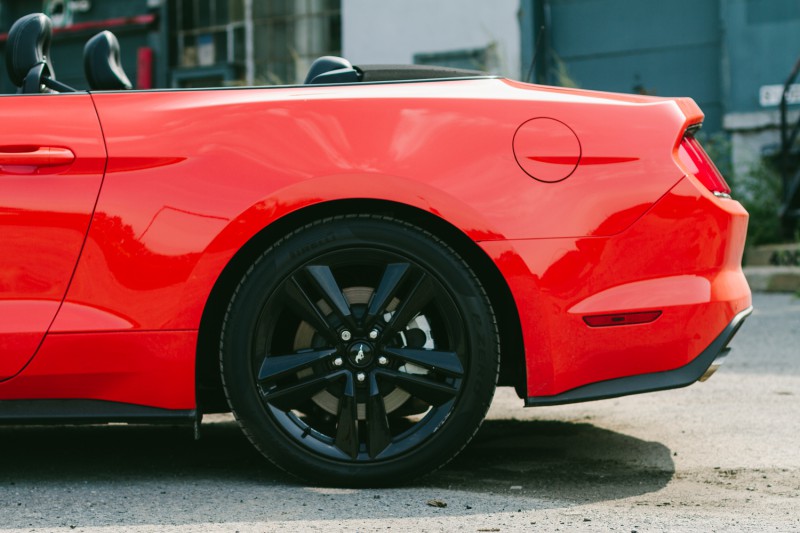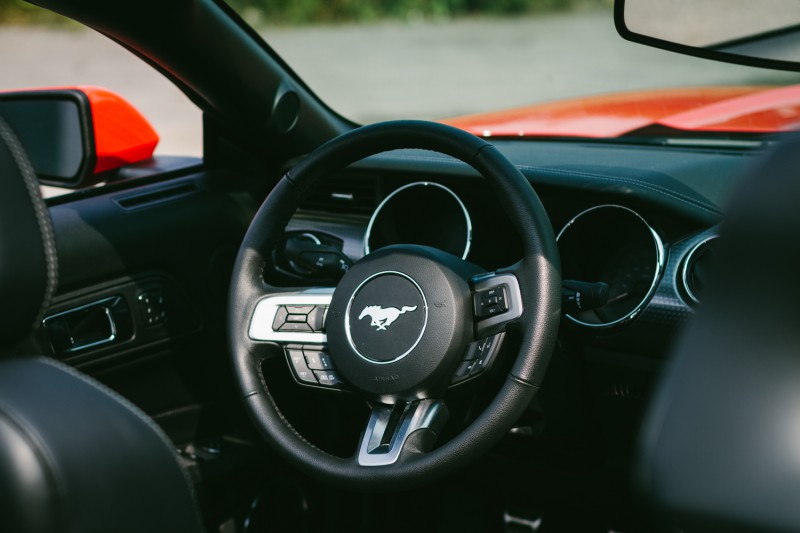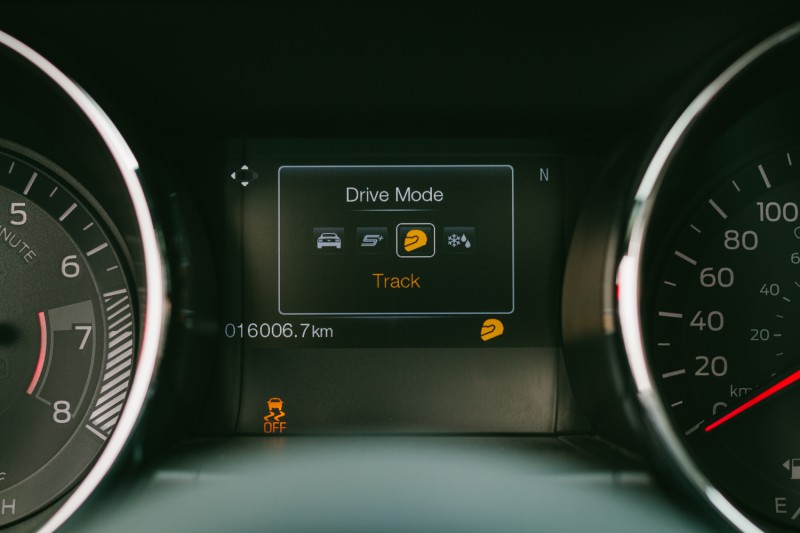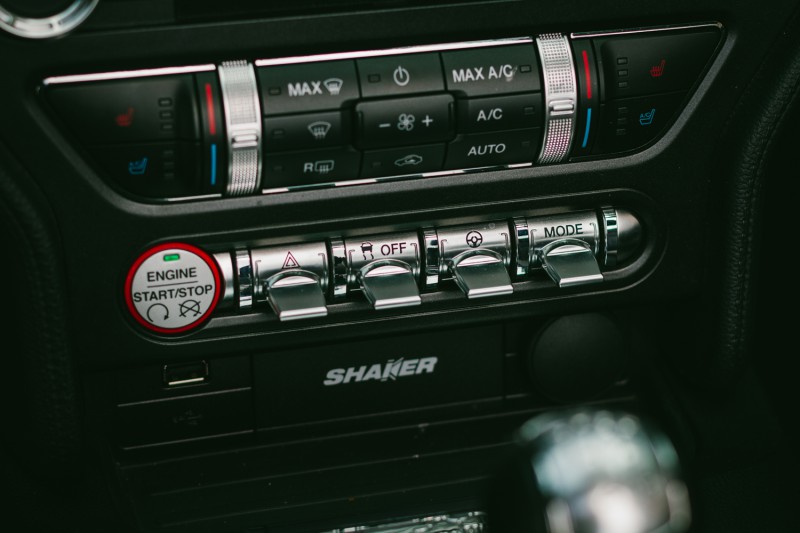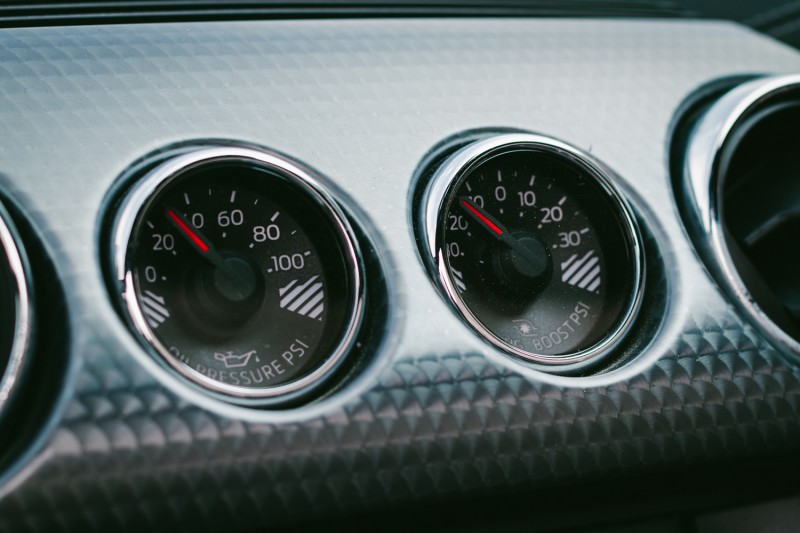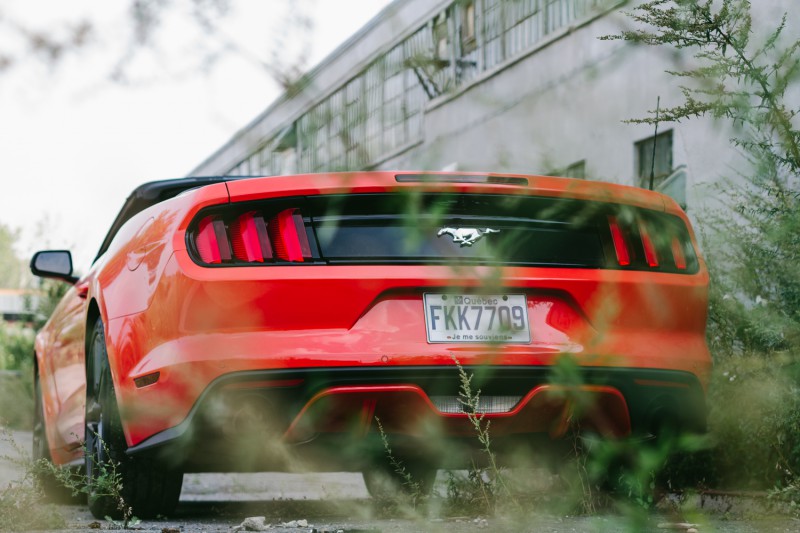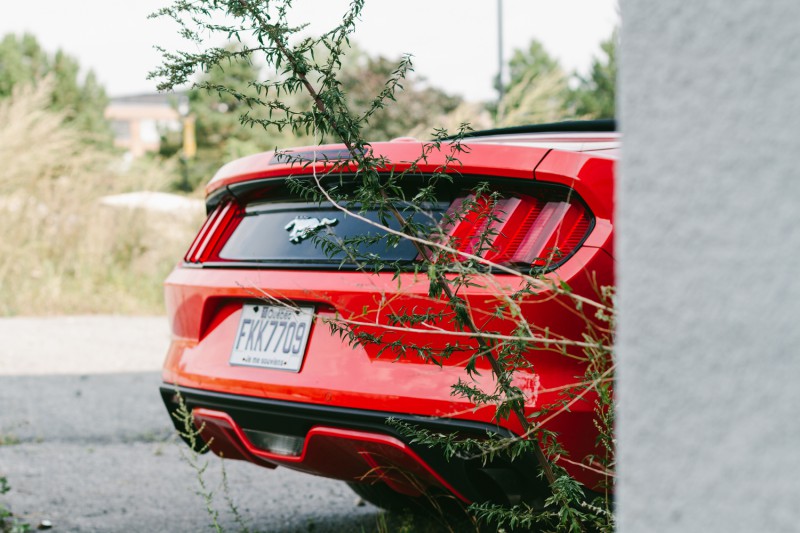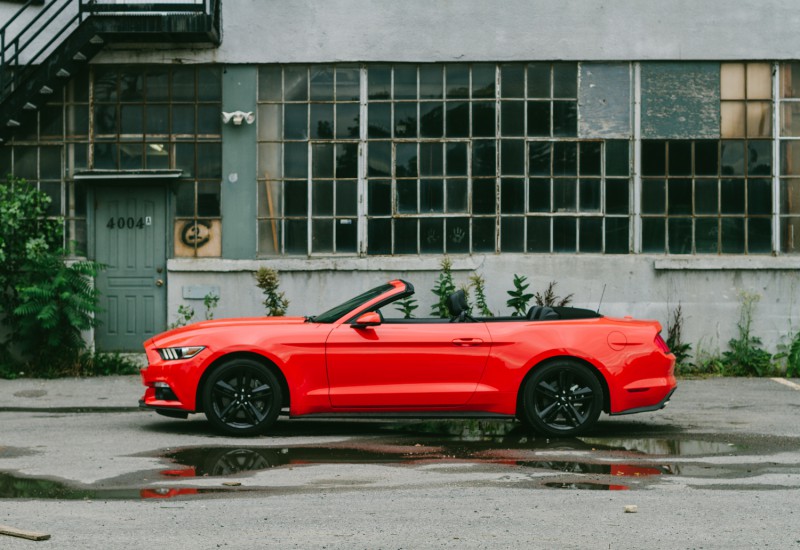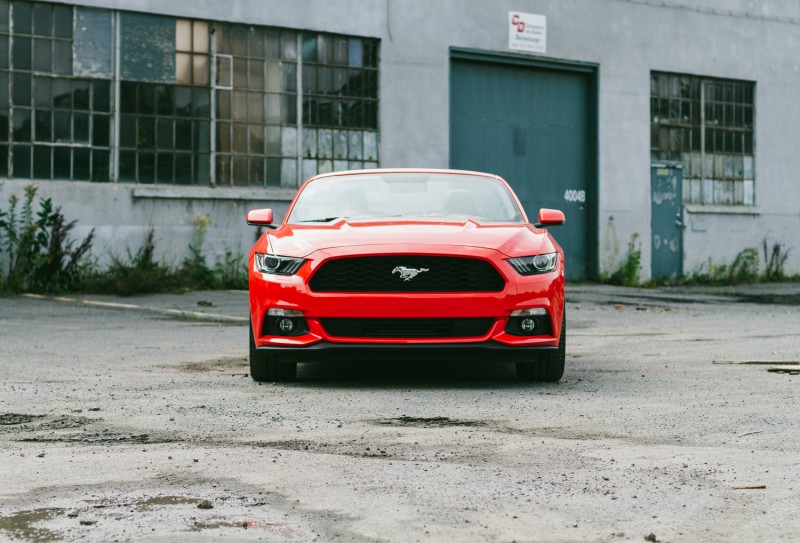 Most Mustang purists would scoff at the idea of having the iconic car built with a turbo 2.3L 4-cylinder engine, but when they get behind the wheel, they'll find out that it's actually quite respectable, plus, it's available in a manual transmission. A notable feature is that the shifter was made shorter allowing for faster gearshifts.
By the numbers, this Mustang produces 310-horspower and 320 lbs-feet of torque and can go from 0-60 in 5.5 seconds. Ford has also taken the absence of the V8 into consideration by accentuating engine sound through the powerful Shaker sound system. This Mustang is also lighter and more agile than any other models before it. Continually, when the steering wheel is set to "Sport" mode the new independent rear suspension and the stiff structure stays true to the Mustang's sport car background.
Meanwhile, the interior looks like a muscle car from the future, with its intelligent access push-button start, oil pressure gauges, 8-inch LCD touch screen, and voice activated features.
Despite its engine limitations, the exterior of the Mustang still looks menacing and pays homage to its iconic lineage. With this particular Mustang, Ford is looking to invite casual enthusiasts to experience a piece of automotive history.
Learn more at Ford.
Shot by Jon Carlo Tapia.