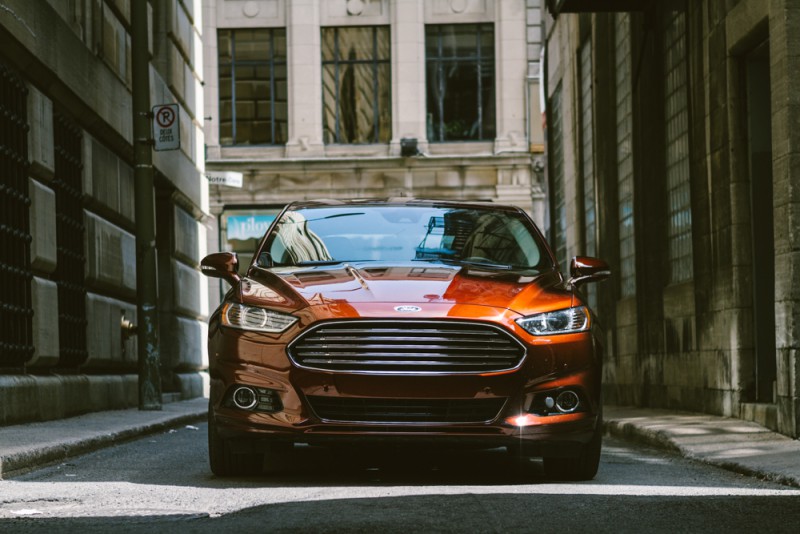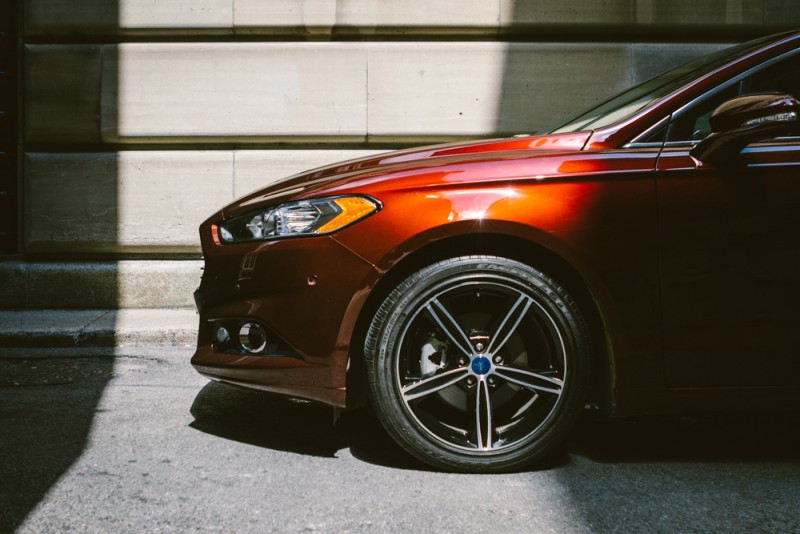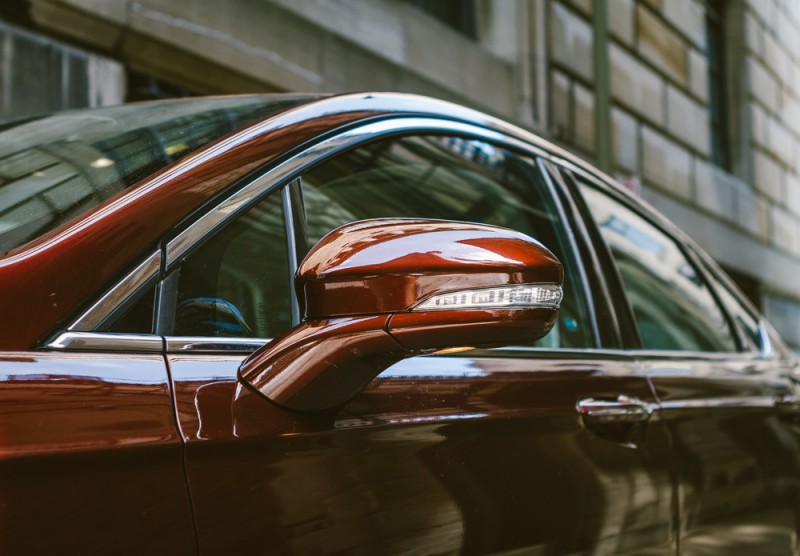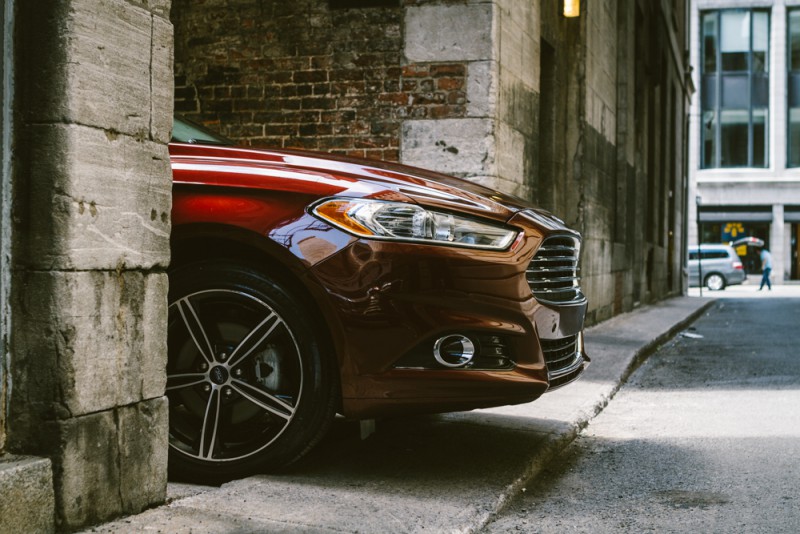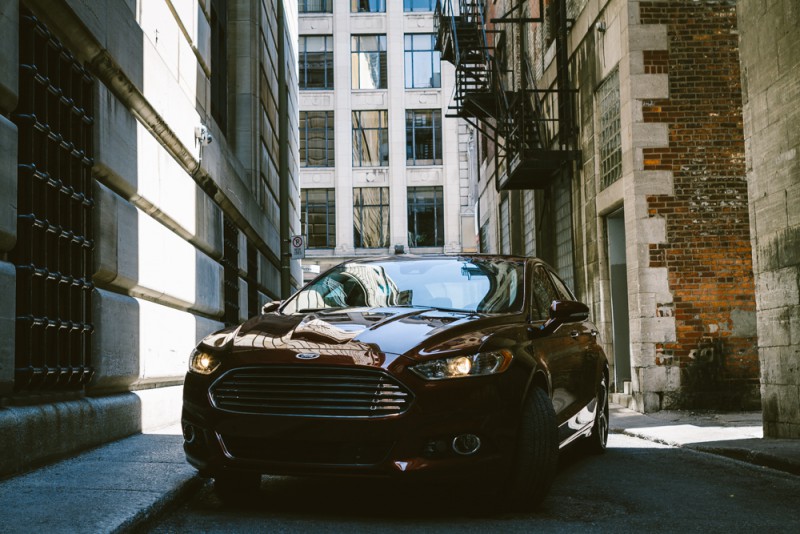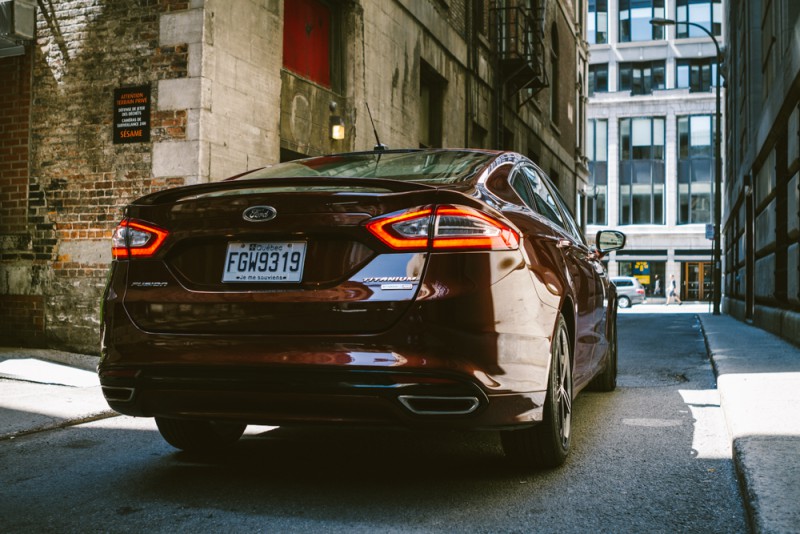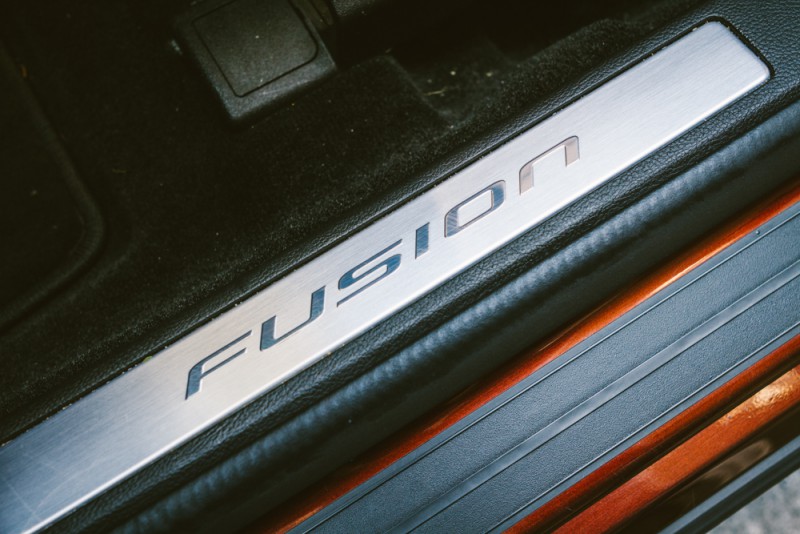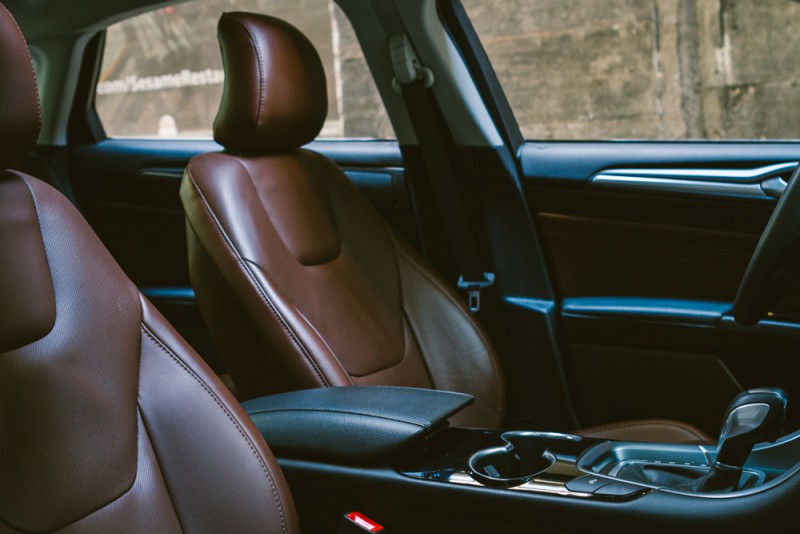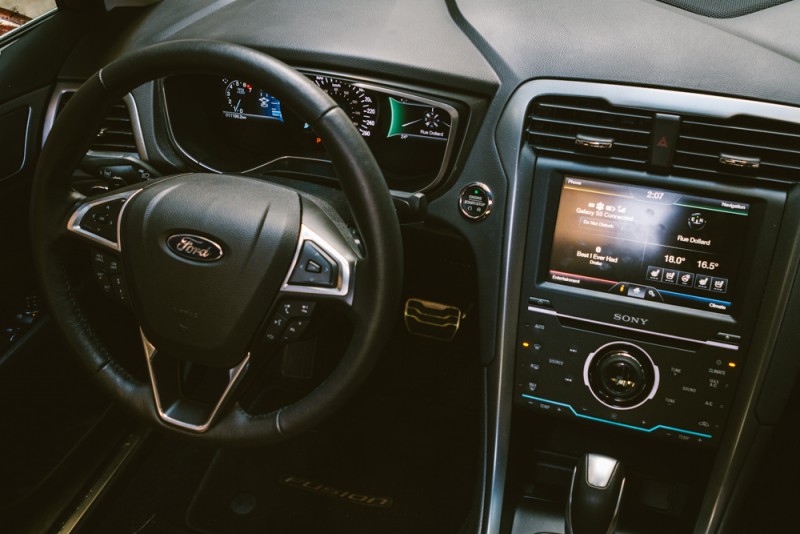 There is a lot we were surprised about when we got inside Ford's Titanium Edition of its 2015 Fusion. Firstly, the Terracotta leather sport-styled seats were soft and looked expertly crafted, and the door frames are accented with the same material all throughout. Moreover, the aluminum sport pedals and the silver detailing brought it all together nicely. As always, Ford's reliable SYNC infotainment system was installed, along with a 12 speaker, 390-watt, Sony sound system that features Dolby DAEP 5.1 Surround Sound technology and DSP processing. Overall, the interior of the Titanium Fusion rivals that of other Luxury car brands but without the price tag.
When taking a look at the exterior of the Fusion, the first thing you'll notice is the large chrome grille on the front, which is Aston Martin-esque, then Pair that with the cat eye halogen headlamps, along with the sharp lines cutting towards the rear. To add more sportiness, the Titanium Edition includes 18-inch machined and painted low-profile tires. The end result is a car that is really nice to look at.
In terms of powertrain and drivetrain, the car is built with a quirky 2.0L Ecoboost I-4 engine that produces 240-horsepower. There are also paddle shifters integrate into the steering wheel that gives you control of the 6-speed automatic transmission. On the road, the Fusion lives up to the reliability and comfort it has been recognized for. The steering wheel is a comfortably weighted and stiffens up accordingly when the car is in "Sport" mode. While you may not use this car for its performance, as a daily driver, it has all the technology, safety features and unassuming luxury, you could ask for.
Learn more at Ford.
Shot by Jon Carlo Tapia.