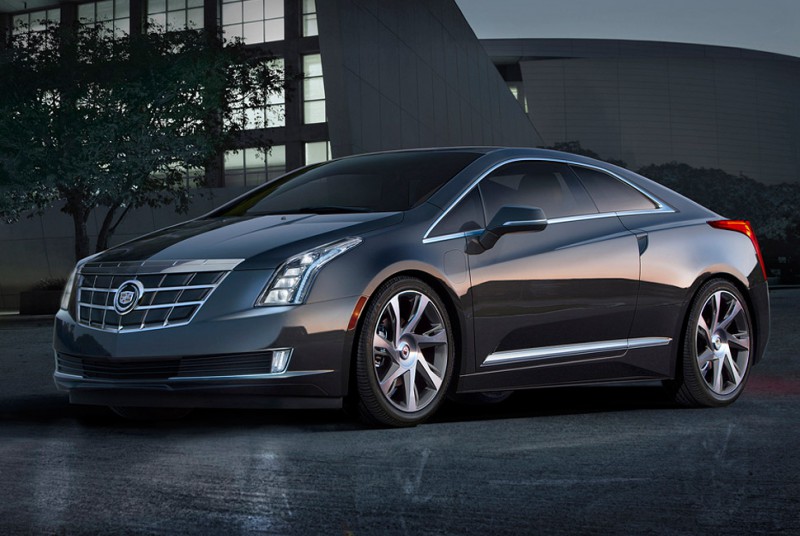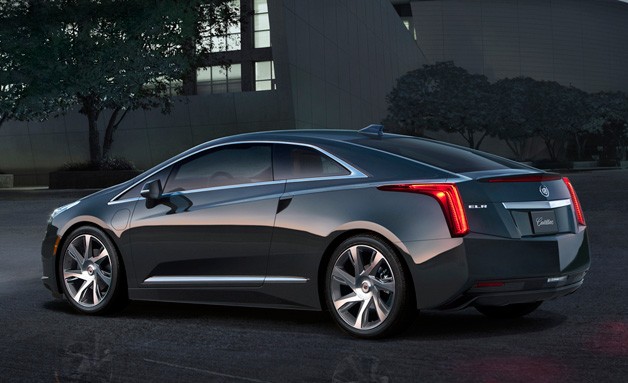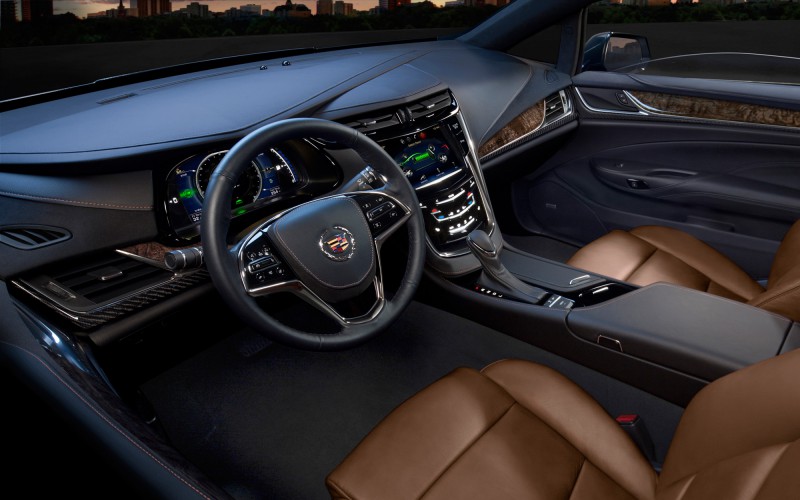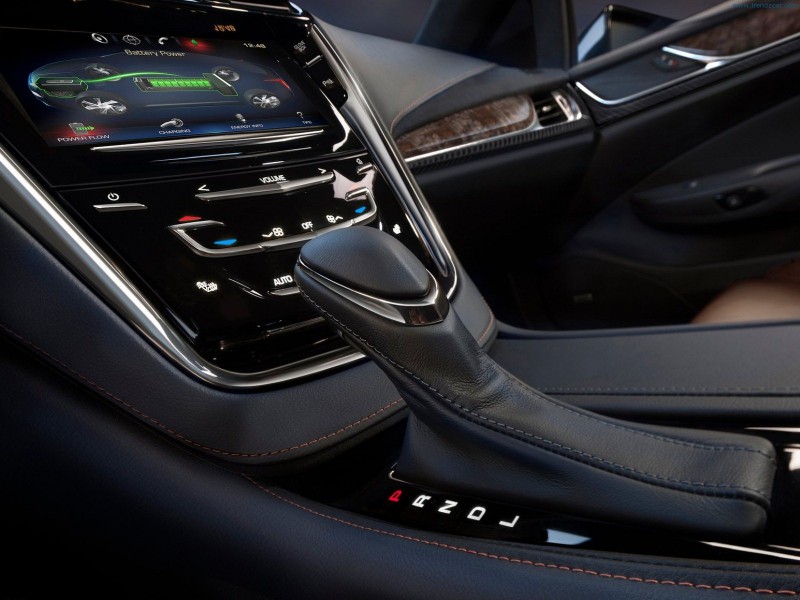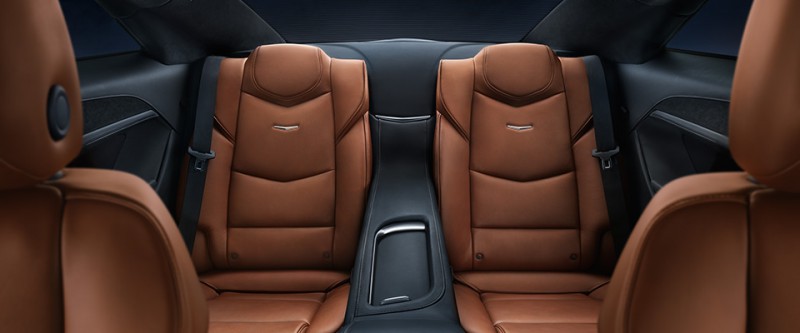 The 2014 ELR is Cadillac's first electric vehicle and earlier this year, we had the opportunity to drive it in Palm Springs, California. Nonetheless, we wanted to share with you some of our favourite features of new ELR.
At first glance the swooping body of the coupe will draw you in. The vehicle's aerodynamic design is accentuated with hidden door handles, light-blade vertical headlights, and twin LED light-blade tail lights. Further, active aero grille shutters automatically close when on the highway to maximize aerodynamics, then at lower speeds, the shutters open when the engine requires cooling.
The ELR sits atop shiny 20″ wheels, which were stiffened to reduce noise and vibration. The wheels are complemented with low rolling resistance tires improve efficiency and handling.
Much like the 2015 Cadillac Escalade the interior was fabricated using a cut-and-sewn approach. Five complementary materials were specifically chosen because of their aesthetic ability to harmonize with each other, such as burl grain Olive Ash or Laurel wood, genuine carbon fibre, sueded microfiber, premium leather seating surfaces and chrome accents.
A great comfort feature in the ELR is that the heated seats automatically turns itself on when the weather is cold.
The clean instrumentation panel provides unique information to enhance the driving experience. There are also four selectable driving modes, Tour, Sport, Mountain and Hold. Meanwhile, the onboard display shows exactly how much the ELR is charged, power flow, and how the energy is being used.
But the real standout is the advanced electrical drive system that features an onboard generator that is powered by gas. This allows the extends the range that the ELR can travel because the generator is constantly being charged.
Finally, the safety features a blind side alert located on the side and rearview mirrors. Additionally, a sophisticated network of radar sensors and cameras that are constantly monitoring the road ahead and around you. Another innovative safety feature is the safety alert seat, which vibrates left, right or all over to warn you of any potential hazards.
For full specs visit Cadillac.