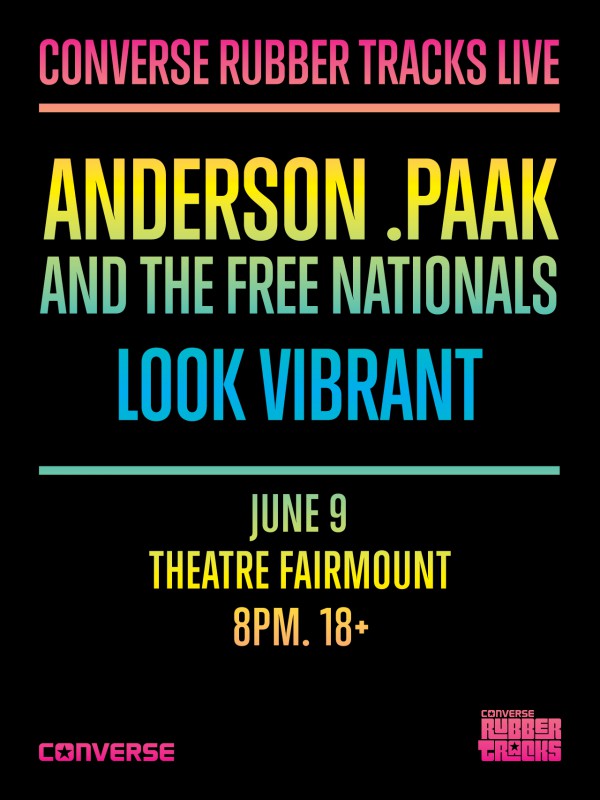 ---
California-born artist, Anderson.Paak, will be headlining the upcoming Converse Rubber Tracks Live session in Montreal's Fairmount Theatre on Thursday, June 9th. He is joined by The Free Nationials, who is featured on .Paak's critically acclaimed album, Malibu. A local prescence will also be felt, as the Montreal band, Look Vibrant, was chosen by the headliner to perform. The hometown group recently recorded at Converse's Rubber Tracks pop-up studio and now they are getting another chance to showcase their talents!
Free tickets to the show will be available to fans beginning at noon on Friday, May 27th, online at the Fairmount Theatre.
You can also win a pair of tickets from us! Just make sure you follow our instagram @marcustroyblog and tell us what you favourite song from Malibu is! Winner will be picked randomly.
See you guys there!