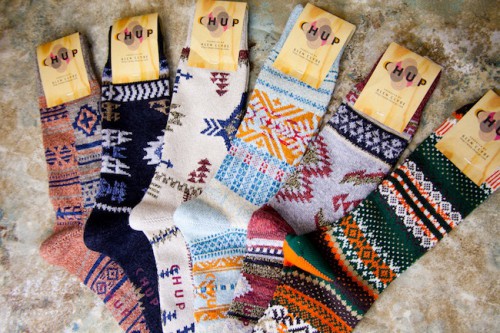 CHUP (Classic Human's Universal Peace) is an in-house brand by Japanese textile manufacturing company Glen Clyde that specializes in producing high-quality socks, and since its inception in 1993, has worked alongside numerous retailers and brands to release an excellent array of noteworthy pieces.
CHUP itself refers to the sun, moon, and stars to the Ainu (indigenous people of Japan). The production and design process of the socks are heavily rooted in aboriginal influences, using various motif patterns, family emblems, and unique textiles. In regards to production, each sock is manufactured using recycled Eco Yarn and shaped together using a special stocking frame. Due to the complex nature of the designs and machines used, CHUP socks remain limited in the quantity of numbers produced.
The brand itself carries a selection of a few varied models. Here are a few of the select styles we have chosen as our favorites:
Fiddle Socks
The Fiddle Socks are made of a durable tri-blend consisting of cotton, nylon, and polyurethane. This particular style garners inspiration from the origins of geometric patterns in the Fair Isle Islands. The name "Fiddle" is in reference to the string instrument which gained prominence at around the same time as the creation of the Isle pattern.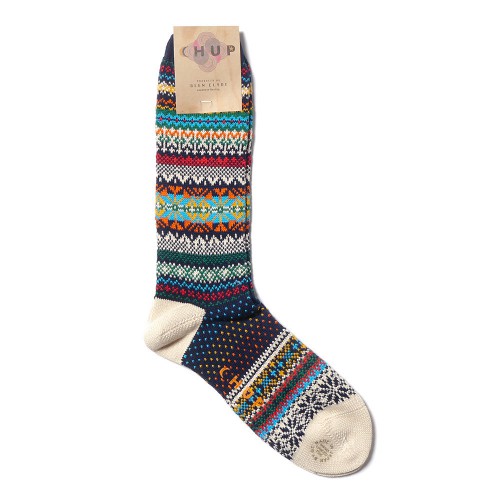 Have Socks
Much like the Fiddle Socks, the CHUP Have Socks carry the same properties of using tri-blend, dyed threads. It's inspiration is based off Nordic sweaters and colors, garnering its 'Have' name from the Danish word for 'garden'. The patterns and motifs used throughout take cues from a plant and nature aesthetics.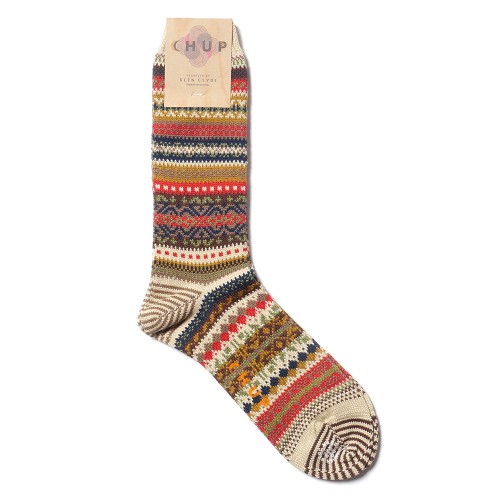 Available at HAVEN